The 2023 Triple Play REALTOR® Convention & Trade Expo, sponsored by New Jersey REALTORS®, New York State Association of REALTORS® and Pennsylvania Association of REALTORS®, is committed to providing a safe and healthy in-person event.  We will be following all guidelines put in place by the Center for Disease Control (CDC), State of New Jersey and the New Jersey Department of Health as well as other protocols related to COVID-19 that we deem necessary for the safety and well-being of our attendees.
It is our belief and hope that Triple Play 2023 will occur in-person and on schedule.
Healthy You
To keep everyone safe and help stop the spread of COVID-19, or any other communicable disease, we ask all in attendance to remain home if they are not feeling well.
Personal Hygiene
We encourage all in attendance to exhibit good personal hygiene practices such as proper hand washing, covering of coughs/sneezes, frequently utilizing hand sanitizing stations and any other appropriate measure to stop the spread of germs.
Contactless Networking
In an effort to ensure all attendees are comfortable, we encourage everyone to maintain safe distances, forgo handshakes and avoid any forms of close physical contact.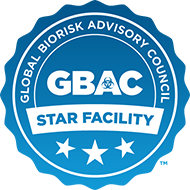 The Atlantic City Convention Center has achieved the Global Biorisk Advisory Council (GBAC) StarTM Facility accreditation, the industry's only outbreak prevention, response and recovery accreditation for facilities.
Under the guidance of GBAC's scientific advisory board, the most stringent protocols for cleaning, disinfection and infectious disease prevention are implemented within the facility. Following a risk assessment, the program establishes mitigation strategies through the use of scientifically approved protocols, equipment, chemicals and training, which are continually measured, audited and improved, to ensure a facility's readiness for biorisk situations. The program verifies that the ACCC implements best practices to prepare for, respond to and recover from outbreaks and pandemics.
Each hotel and casino resort may establish their own health and safety protocols. We suggest reaching out to your hotel prior to check-in for information regarding it's latest procedures:
If you're staying at a non-headquarters hotel, you may wish to contact the hotel directly for information regarding their health and safety protocols.
acknowledgment & liability waiver
release of claims
All attendees and exhibitors will be asked to sign the following COVID-19 liability waiver during the registration process:
I desire to and willingly participate in the Triple Play 2023 Realtor® Convention & Trade Expo, including any ancillary activities, facilities or resources for which I register or for which I am eligible (collectively the "Event") hosted by the New Jersey Realtors®, New York State Association of Realtors® and Pennsylvania Association of Realtors® (the "Associations") and their affiliated entities, including but not limited to their Political Action Committees ("Affiliated Entities"). In consideration of being permitted to attend and participate in the Event, and in recognition of the reliance hereon by the Associations and their Affiliated Entities, I agree to the terms and conditions set forth in this agreement ("Release").
I am aware that the 2019 novel coronavirus disease (COVID-19) has been declared a worldwide pandemic by the World Health Organization and understand that my participation in the Event is a potentially dangerous activity and involves the risk of serious injury, disability, death, and/or economic loss. I am also aware of the highly contagious nature of bacterial and viral diseases, including COVID-19 and other infectious diseases (collectively, "Disease"), and of the risk that I may be exposed to or contract the Disease by attending the Event, which may result in serious illness, personal injury, disability, death, and/or economic loss. I acknowledge that these risks may result from or be compounded by the actions, omissions, or negligence of the Associations. I understand that while the Associations have implemented measures to reduce the risks associated with the Event and the spread of the Disease, the Associations cannot guarantee that I will not be injured or become infected with the Disease as a result of my participation in the Event and that attending the Event may increase my risk of contracting the Disease.
ASSUMPTION OF RISK
NOTWITHSTANDING THE AFOREMENTIONED RISKS, I ACKNOWLEDGE THAT I AM VOLUNTARILY PARTICIPATING IN THE EVENT WITH KNOWLEDGE OF THE DANGERS INVOLVED, AND THAT MY ATTENDANCE INCLUDES THE POSSIBILITY OF EXPOSURE TO AND ILLNESS FROM THE DISEASE, INCLUDING BUT NOT LIMITED TO COVID-19. I HEREBY KNOWINGLY AND FREELY AGREE TO ACCEPT AND ASSUME ALL RISKS OF INJURY, ILLNESS, DISABILITY, DEATH, HARM AND LOSS ASSOCIATED WITH OR ARISING FROM MY ATTENDANCE AT THE EVENT, WHETHER CAUSED BY THE NEGLIGENCE OR CONDUCT OF THE ASSOCIATIONS OR ANY RELEASEE HEREUNDER.
RELEASE AND WAIVER
I HEREBY EXPRESSLY WAIVE AND RELEASE ANY AND ALL CLAIMS, AND DEMANDS OF WHATEVER KIND OR NATURE NOW KNOWN OR HEREAFTER KNOWN, AGAINST THE ASSOCIATIONS, AND THEIR OFFICERS, DIRECTORS, EMPLOYEES, AGENTS, AND AFFILIATES (COLLECTIVELY, "RELEASEES"), EITHER IN LAW OR EQUITY, AND THAT THIS RELEASE IS INTENDED TO BE AS BROAD AND INCLUSIVE TO THE FULLEST EXTENT PERMISSIBLE BY LAW, INCLUDING BUT NOT LIMITED TO DAMAGES OR LOSSES CAUSED BY THE NEGLIGENCE, FAULT OR CONDUCT OF ANY KIND ON THE PART OF THE RELEASEES, INCLUDING BUT NOT LIMITED TO ILLNESS, DISABILITY, DEATH, ECONOMIC LOSS OR OUT OF POCKET EXPENSES OR LOSS OR DAMAGE TO PROPERTY ARISING OUT OF OR ATTRIBUTABLE TO MY PARTICIPATION IN AND ATTENDANCE AT THE EVENT, WHETHER CAUSED BY OR ARISING OUT OF THE NEGLIGENCE, FAULT OR CONDUCT OF ANY KIND OF THE ASSOCIATIONS OR ANY RELEASEES. I COVENANT NOT TO MAKE OR BRING ANY CLAIM I, MY HEIRS, ASSIGNEES, NEXT OF KIN AND/OR LEGALLY APPOINTED OR DESIGNATED REPRESENTATIVE, MAY HAVE OR WHICH MAY HEREINAFTER ACCRUE ON MY BEHALF AGAINST THE ASSOCIATIONS OR ANY RELEASEE, AND FOREVER RELEASE AND DISCHARGE THE ASSOCIATIONS AND ALL RELEASEES FROM LIABILITY UNDER SUCH CLAIMS.
MEDICAL ACKNOWLEDGEMENT AND RELEASE
I confirm and agree that: a) I will not attend the Event if I am experiencing symptoms of the Disease (including but not limited to a cough, shortness of breath, fever or any other symptom association with COVID-19), have a confirmed or suspected case of the Disease, or have knowledge that in the 14 days prior to the Event that I have come into contact with a person who has been confirmed to have or suspected of having the Disease; b) I am required to and will comply with all federal, state, and local laws, orders, directives, and guidelines related to the Event and the Disease while participating in the Event, including, but not limited to, hand sanitation, practicing social distancing, and wearing a face covering over both my mouth and nose at all times; c) I will follow all instructions, recommendations, and cautions of the Associations at all times during the Event; d) I will participate in and cooperate with contact tracing efforts by state and local governments and by the Associations; e) I will immediately cease participation in the Event if at any time during the Event I believe I am no longer in proper physical condition to participate in the Event; and f) if during the Event, or within fourteen days after participating in the Event, I begin experiencing symptoms of the Disease or test positive for the Disease, I will immediately discontinue further participation in the Event and immediately notify the Associations.
I HEREBY CONSENT TO RECEIVE MEDICAL TREATMENT DEEMED NECESSARY IF I AM INJURED OR REQUIRE MEDICAL ATTENTION DURING MY PARTICIPATION IN THE EVENT. I UNDERSTAND AND AGREE THAT I AM SOLELY RESPONSIBLE FOR ALL COSTS RELATED TO SUCH MEDICAL TREATMENT AND ANY RELATED MEDICAL TRANSPORTATION AND/OR EVACUATION. I HEREBY RELEASE, FOREVER DISCHARGE, AND HOLD HARMLESS THE ASSOCIATIONS AND THE RELEASEES FROM ANY CLAIM BASED ON SUCH TREATMENT OR OTHER MEDICAL SERVICES RENDERED IN CONNECTION WITH MY PARTICIPATION IN THE EVENT.
INDEMNIFICATION
I agree to indemnify and hold harmless the Associations and all other Releasees against any and all claims, actions, suits, procedures, costs, expenses, damages, liabilities, and expenses of whatever kind, including attorney fees, brought as a result of my participation in the Event and to enforce any indemnification right under this Release, and to reimburse the Associations and all Releasees for any such expenses incurred.
This Release constitutes the sole and entire agreement of the Associations and me with respect to the subject matter contained herein and supersedes all prior and contemporaneous understandings, agreements, representations, and warranties, both written and oral, with respect to such subject matter. If any term or provision of this Release is invalid, illegal, or unenforceable in any jurisdiction, such invalidity, illegality, or unenforceability will not affect any other term or provision of this Release or invalidate or render unenforceable such term or provision in any other jurisdiction. This Release is binding on and shall inure to the benefit of the Associations and the Releasees and me. All matters arising out of or relating to this Release will be governed by and construed in accordance with the laws of the State of New Jersey without giving effect to any choice or conflict of law provision or rule. Any claim or cause of action arising under this Release may be brought only in the federal and state courts located in New Jersey and I hereby consent to the exclusive jurisdiction of such courts.
BY ATTENDING AND/OR PARTICIPATING IN THE EVENT, YOU ARE DEEMED TO HAVE GIVEN A FULL RELEASE OF LIABILITY TO THE RELEASED PARTIES TO THE FULLEST EXTENT PERMITTED BY LAW. BY SIGNING, I ACKNOWLEDGE THAT I HAVE READ AND UNDERSTOOD ALL OF THE TERMS OF THIS RELEASE AND THAT I AM VOLUNTARILY GIVING UP SUBSTANTIAL LEGAL RIGHTS, INCLUDING THE RIGHT TO SUE THE ASSOCIATIONS.
---
Last Updated: June 20, 2023