Maximize your visibility, enhance your presence and drive traffic to your booth with advertising and sponsorship opportunities.
Diamond Sponsor
---
Platinum Sponsors:
---
Deluxe Sponsor
---
Sponsorship Packages
All sponsorship packages include your company logo featured on:
The Triple Play Registration Brochure mailed to more than 120,000 REALTORS®
Logo must be submitted by July 1
www.realtorstripleplay.com with a link to your company website
Large Display at the Exhibit Hall Entrance.
The official Triple Play Convention Program distributed to all attendees.
---
A La Carte Sponsorships
Trade Expo Coffee Hour
$7,500 (daily exclusive)
Sponsor morning coffee in the front of the trade expo floor.
Two Days Available:
Tuesday, December 6
Wednesday, December 7
---
Email Blast
$3,500 for 10 emails (exclusive)
Your banner ad will be featured in our email blasts to the tri-state membership and convention attendees.
---
Icebreaker Reception
$3,500 (three maximum)
Your company can welcome attendees from the stage, and provide signage and giveaways.
The Icebreaker Reception takes place on Tuesday, December 6 from 9:00 PM – 11:59 PM.
Sponsored By:

---
Charging Stations
$2,500 per kiosk
Branded kiosks located in the trade expo.
---
Convention Lanyards – SOLD
$2,500 plus cost of the lanyards (exclusive)
Sponsored by: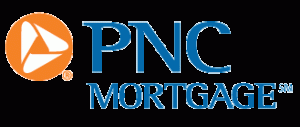 ---
Bottled Water
$2,500 plus cost of the water (exclusive)
---
Mobile App
$1,000 (four maximum)
Your rotating banner ad will be featured at the top of our popular mobile app.
---
YPN Party
$1,500 (three maximum)
Details to come
---
Pens
$1,500 plus cost of pens (exclusive)
All attendees will receive your pen at the registration and check-in desks.
---
Shuttle Trolley
$1,000 per shuttle (eight available)